》Graduation Project ( Thanks VFS! )
【Roles】:
Character Design
/
Motion Design
/
Frame-by-Frame
/ 
Compositing
【Tools】 : Illustrator / Photoshop / After Effects / Cine
ma4D
/ Adobe Animate
" Word Book + Motion Design "
A series of Motion design piece that help you to learn Japanese vocabulary words easily.
Hopefully this pieces become first step for you to start to learn Japanese and Japanese culture! 
(

Please Scroll down!

  You can see my processes.)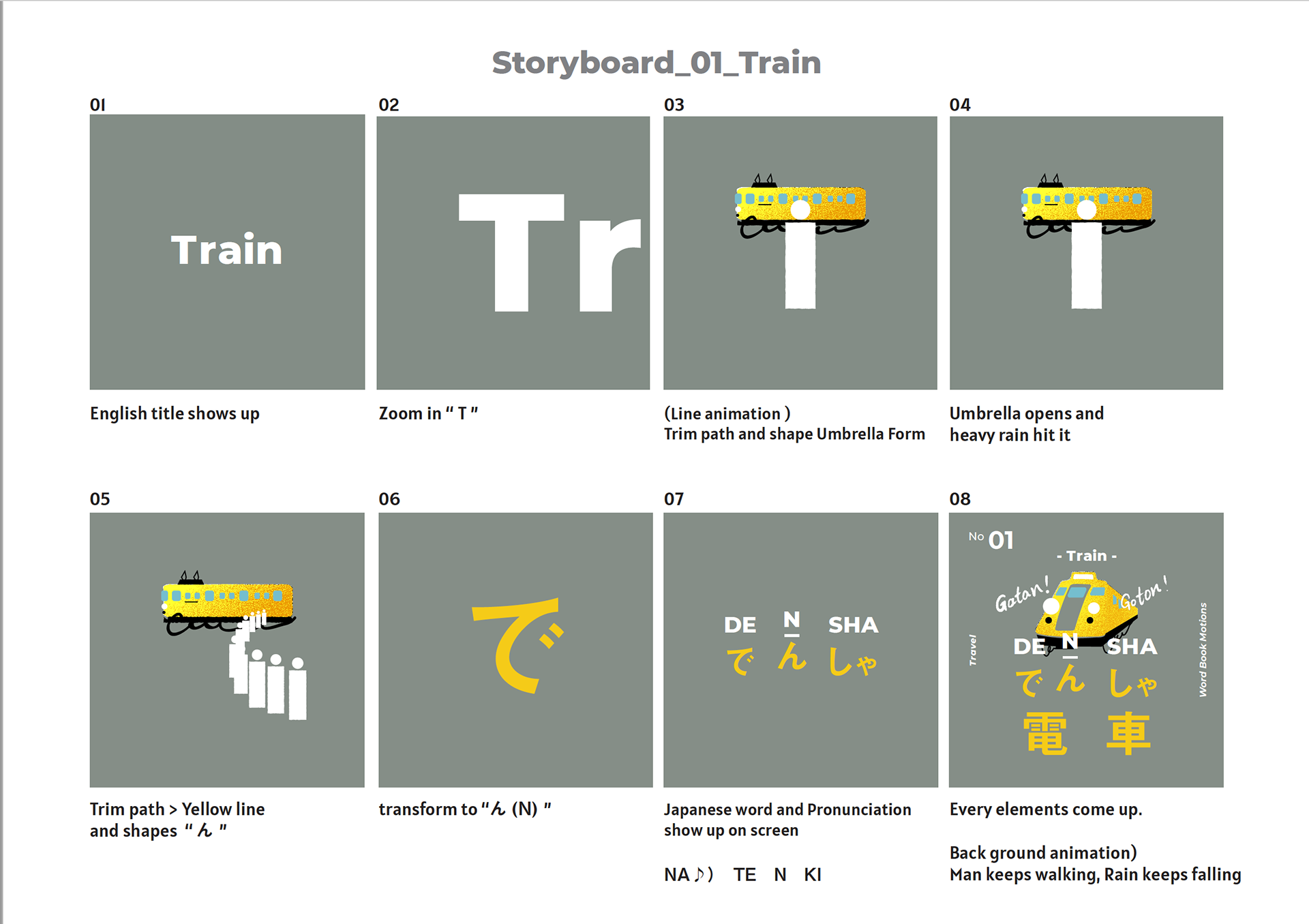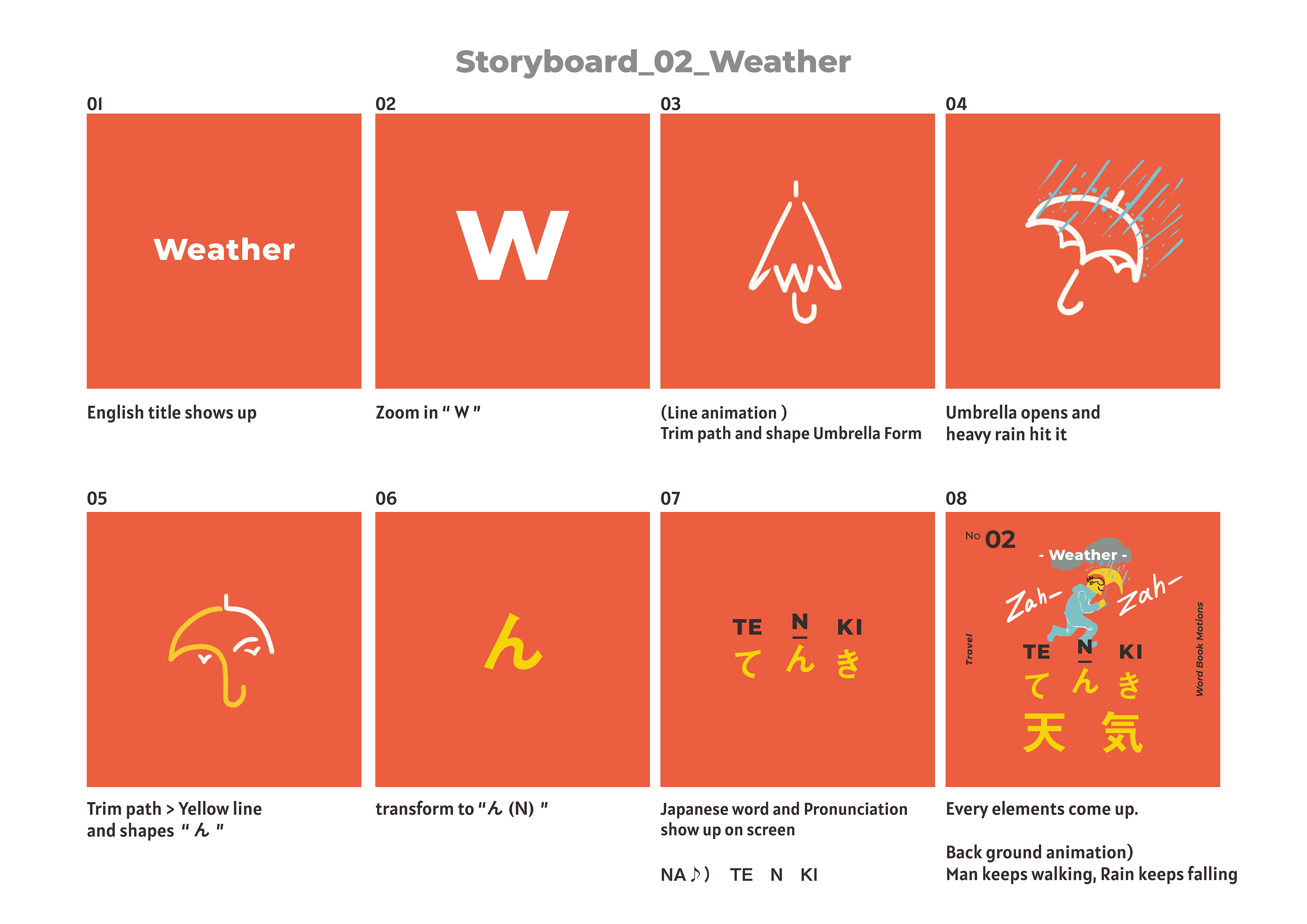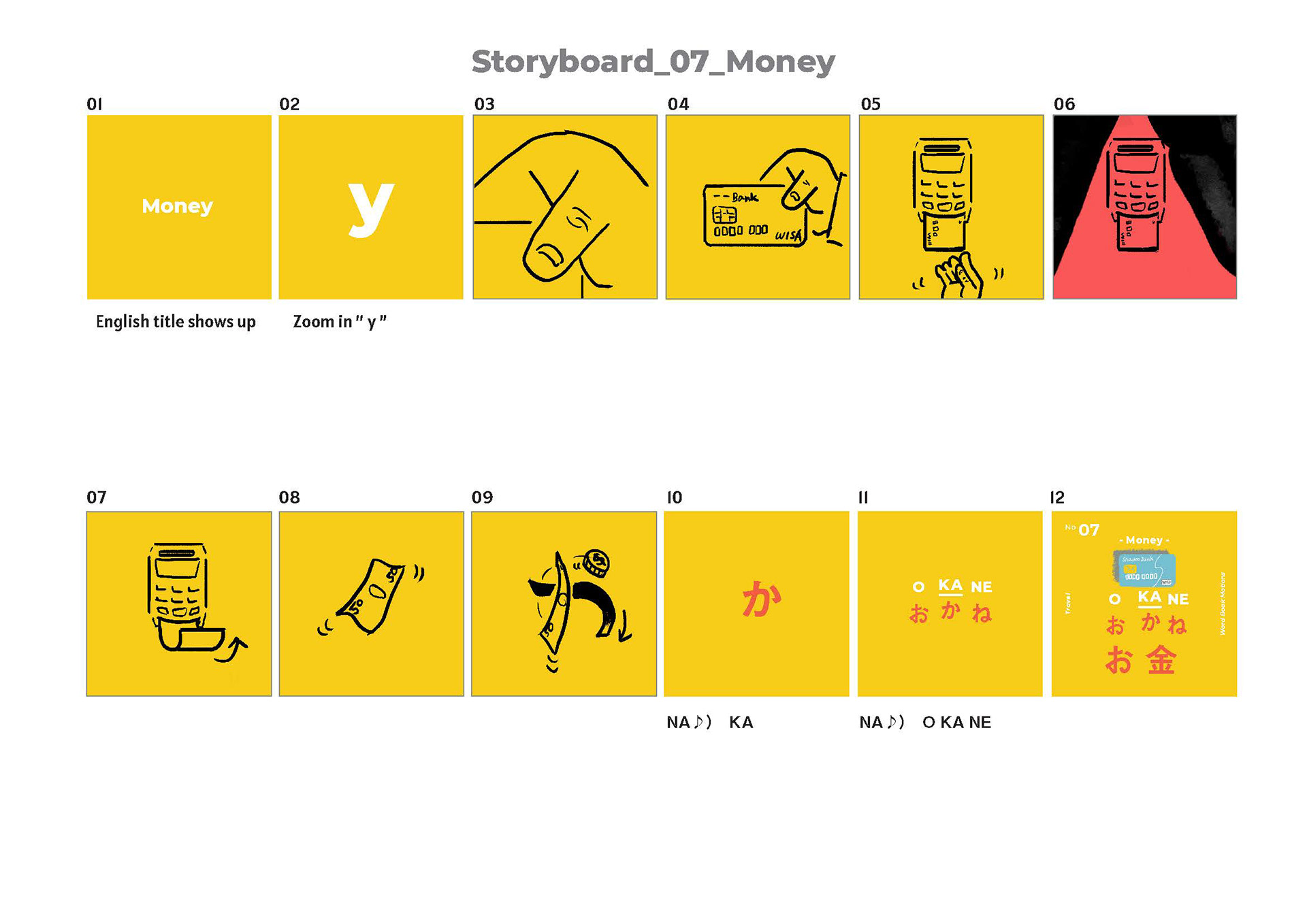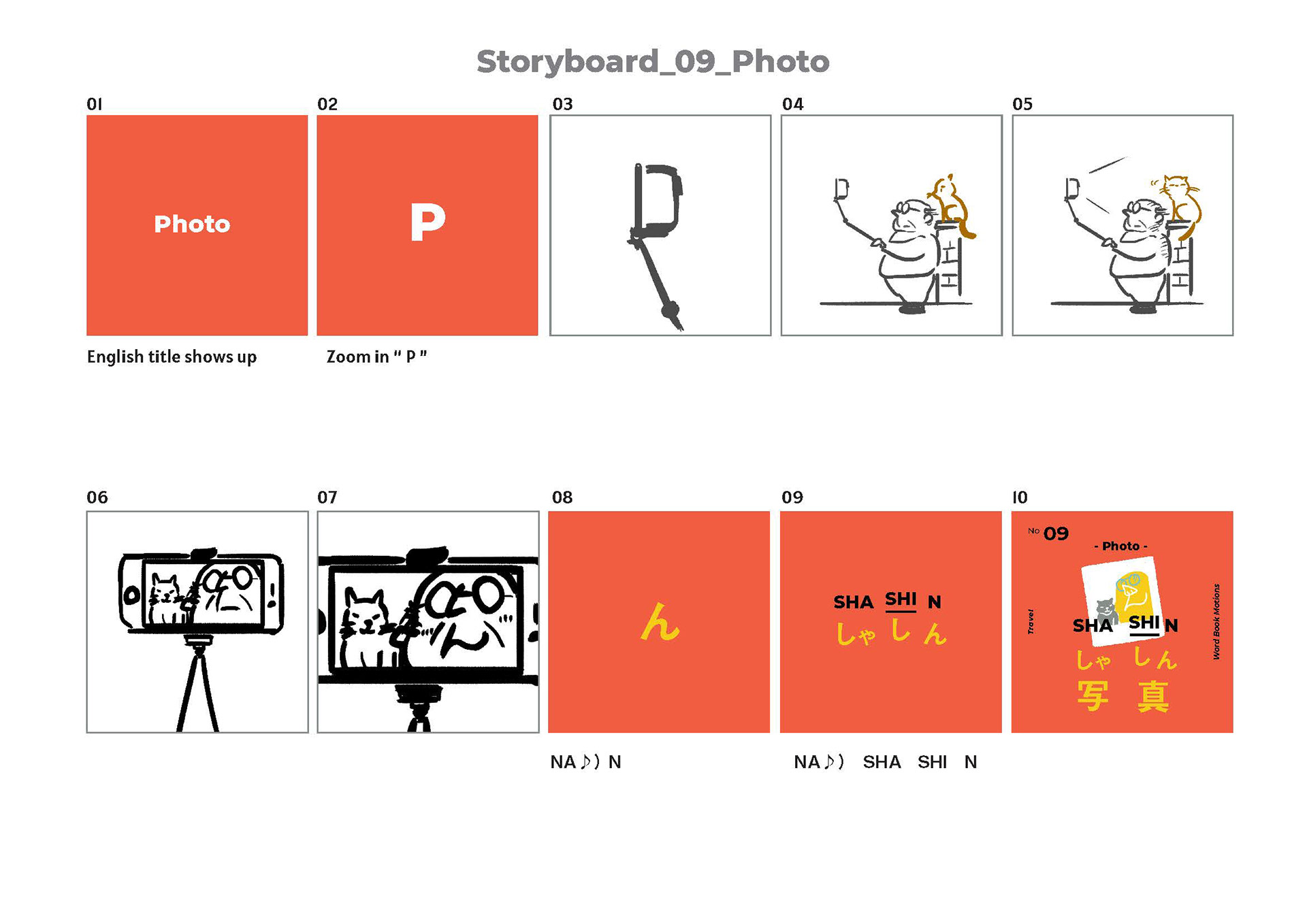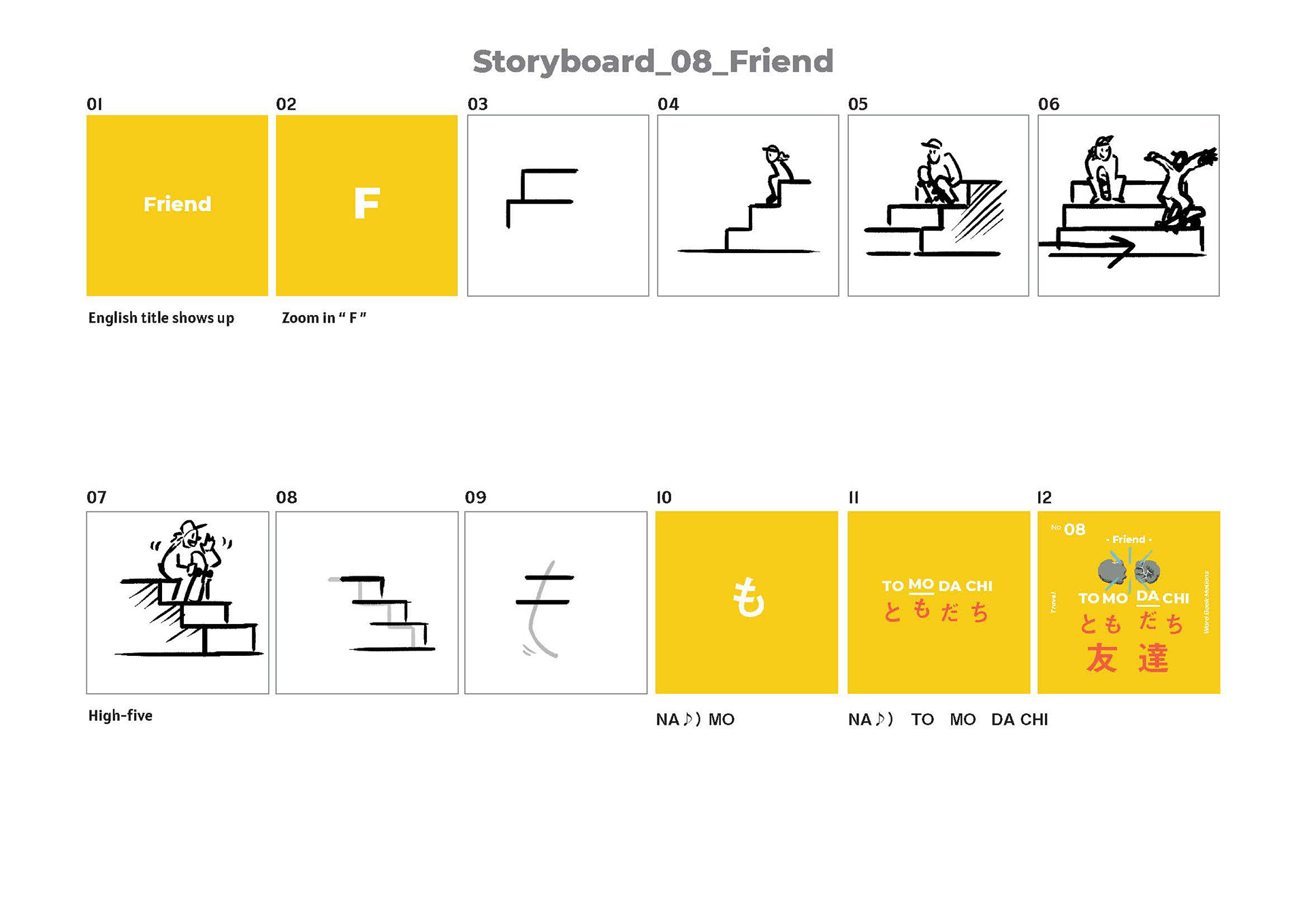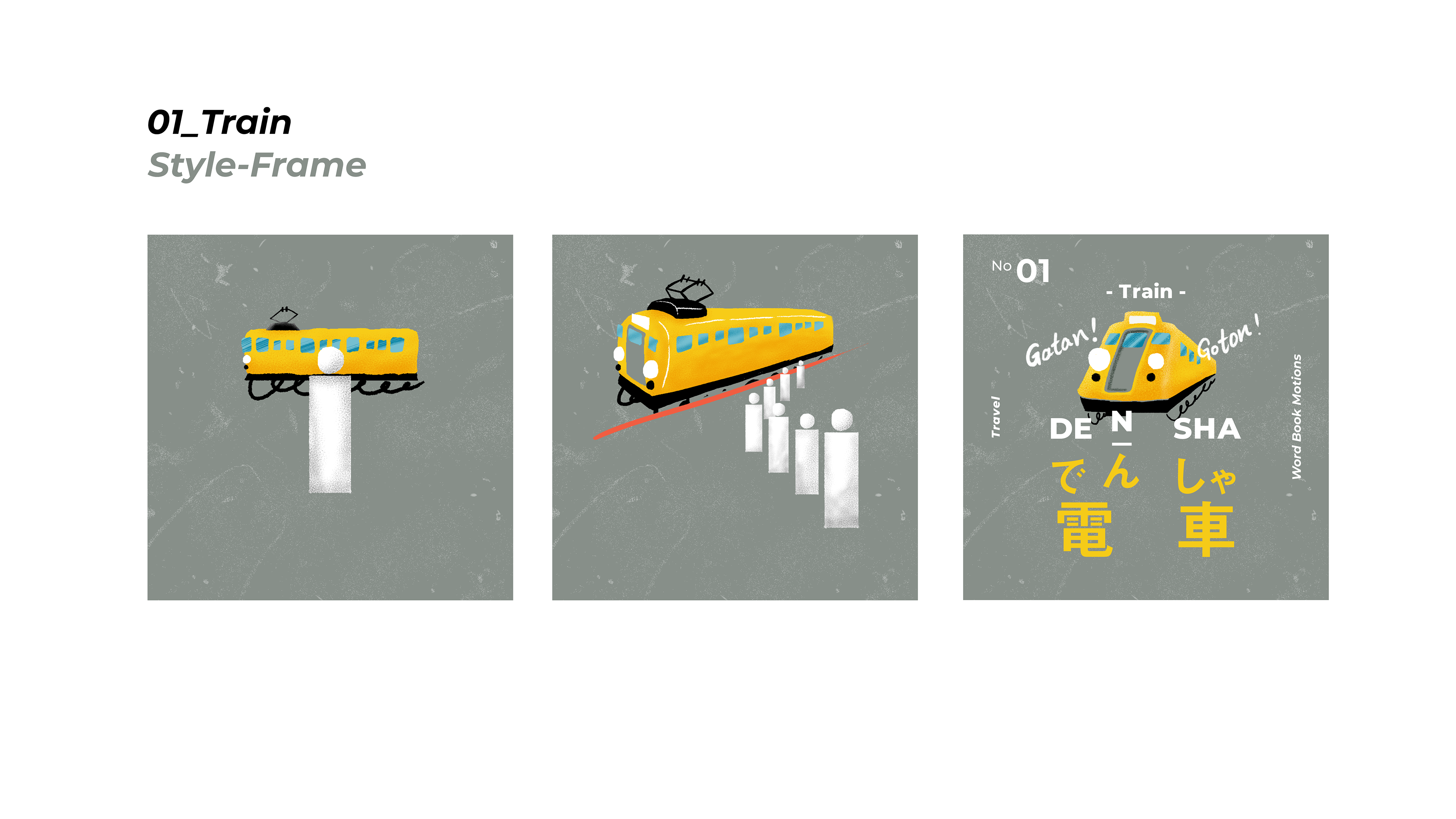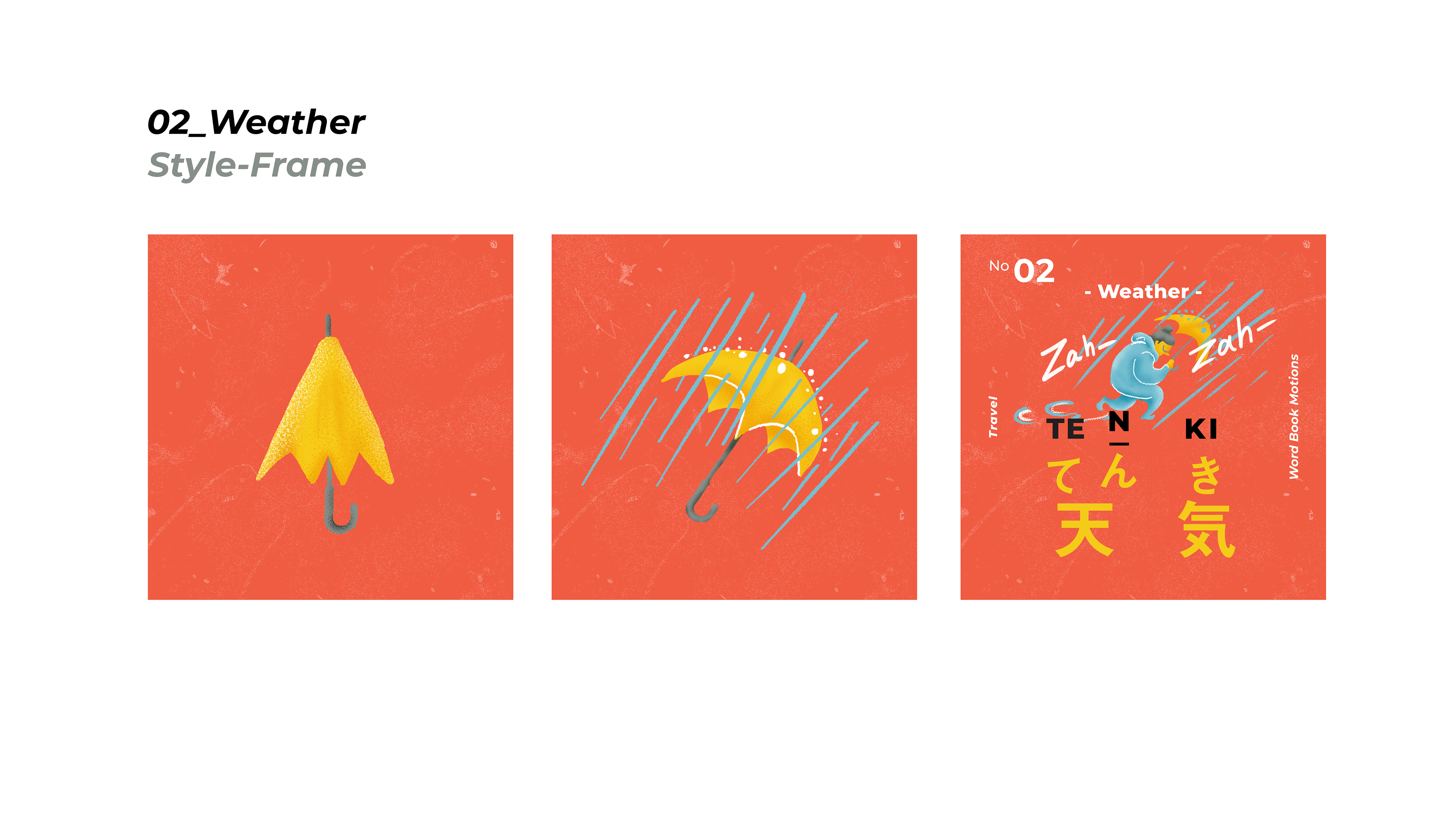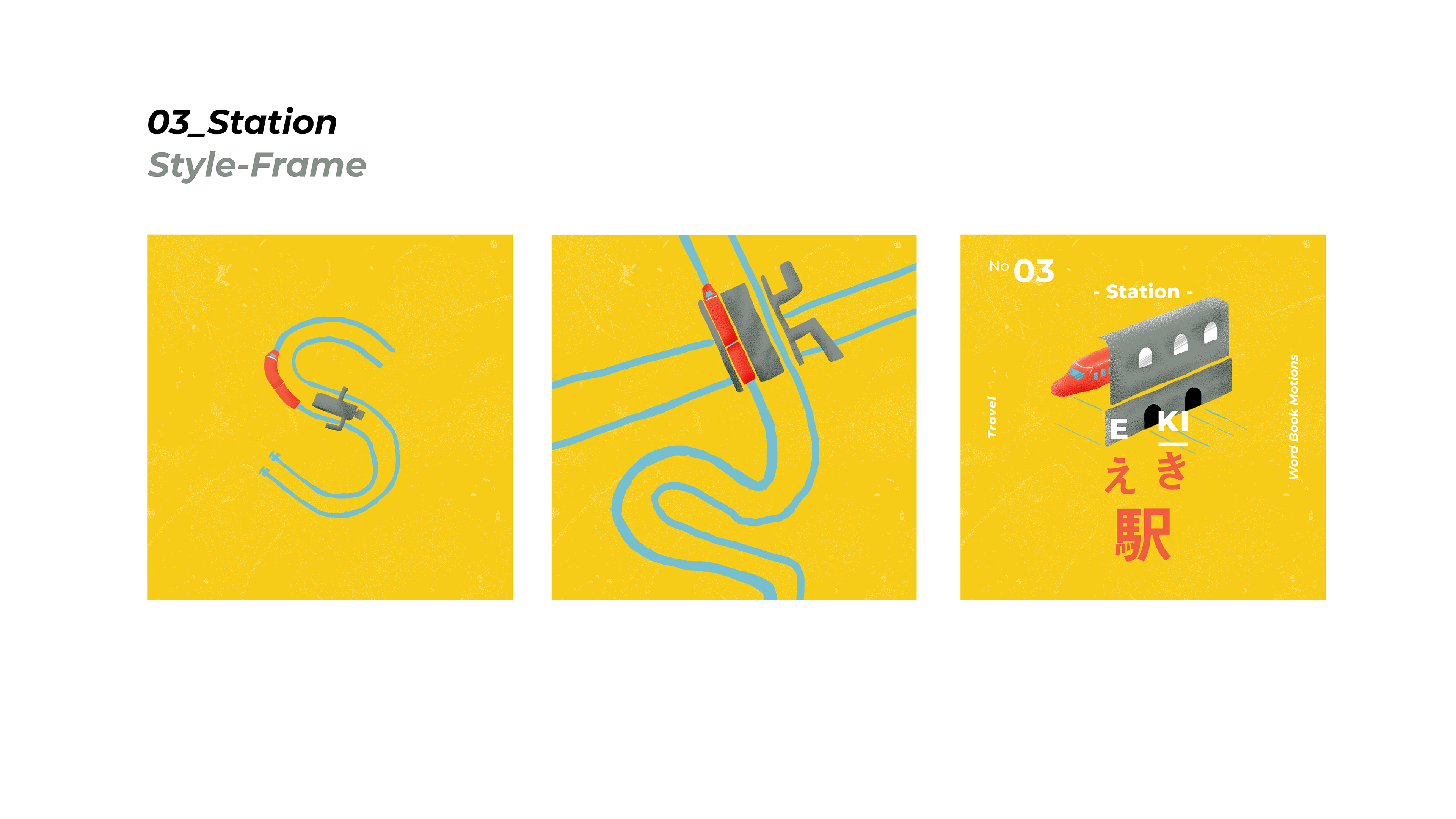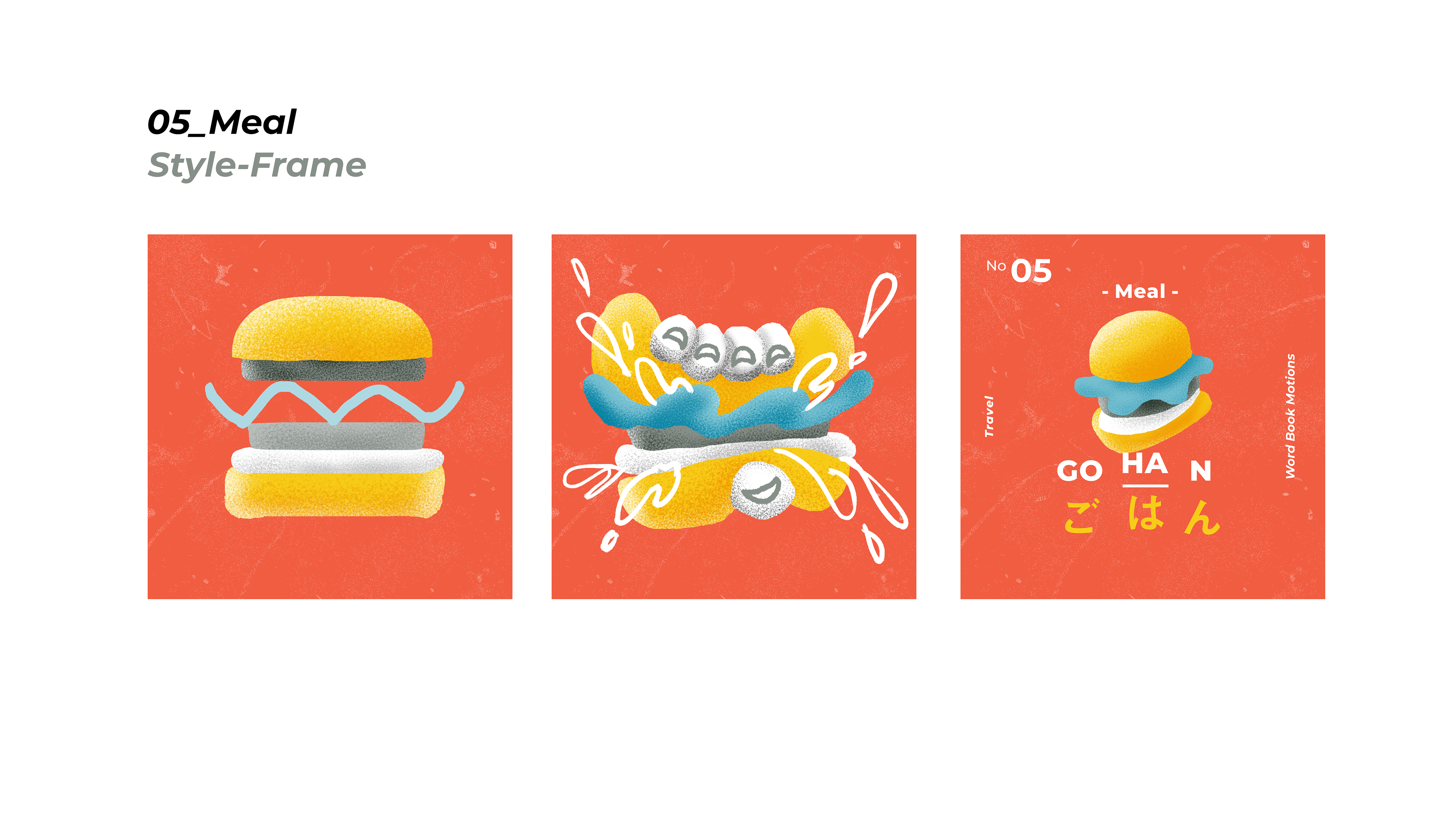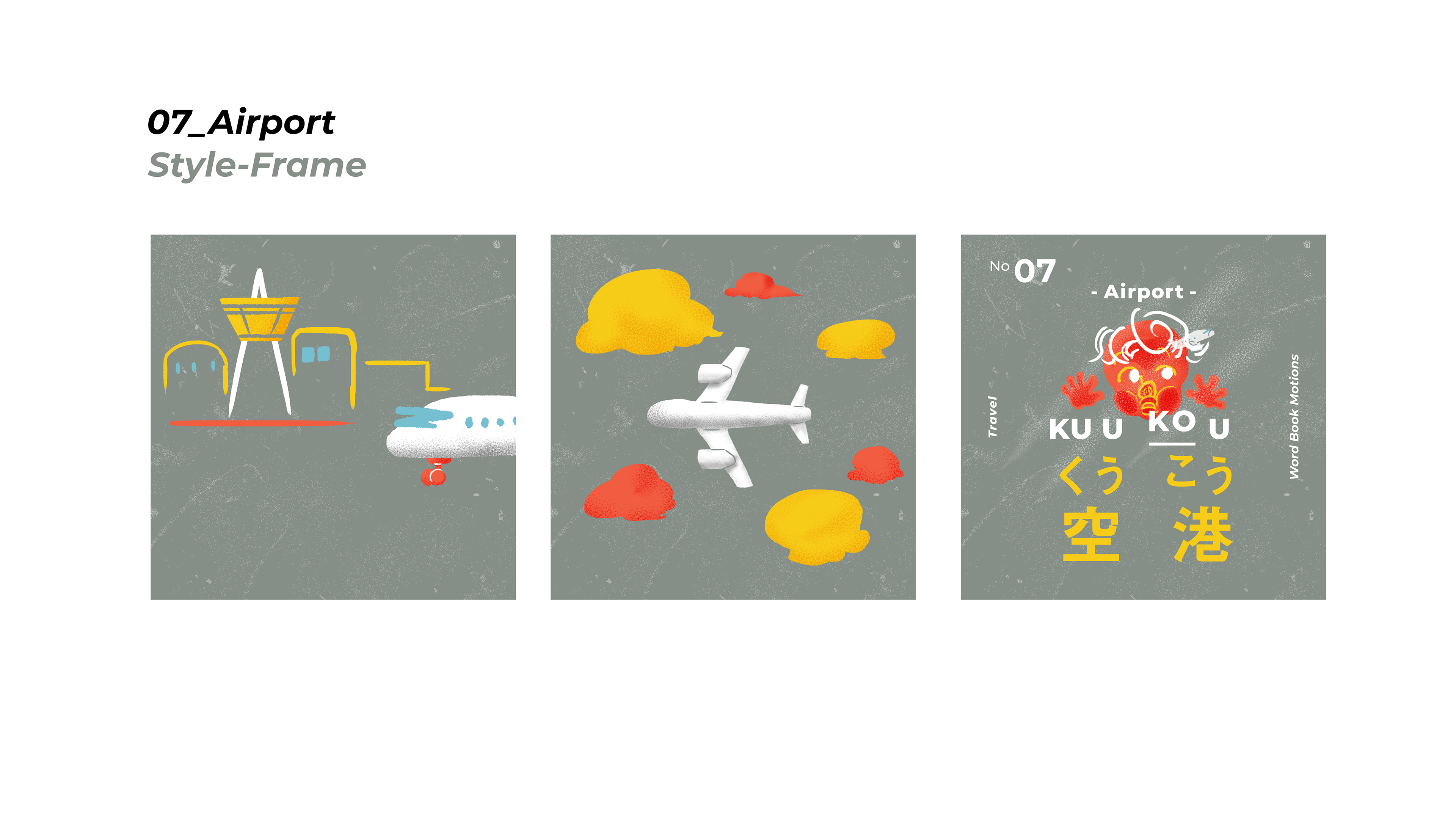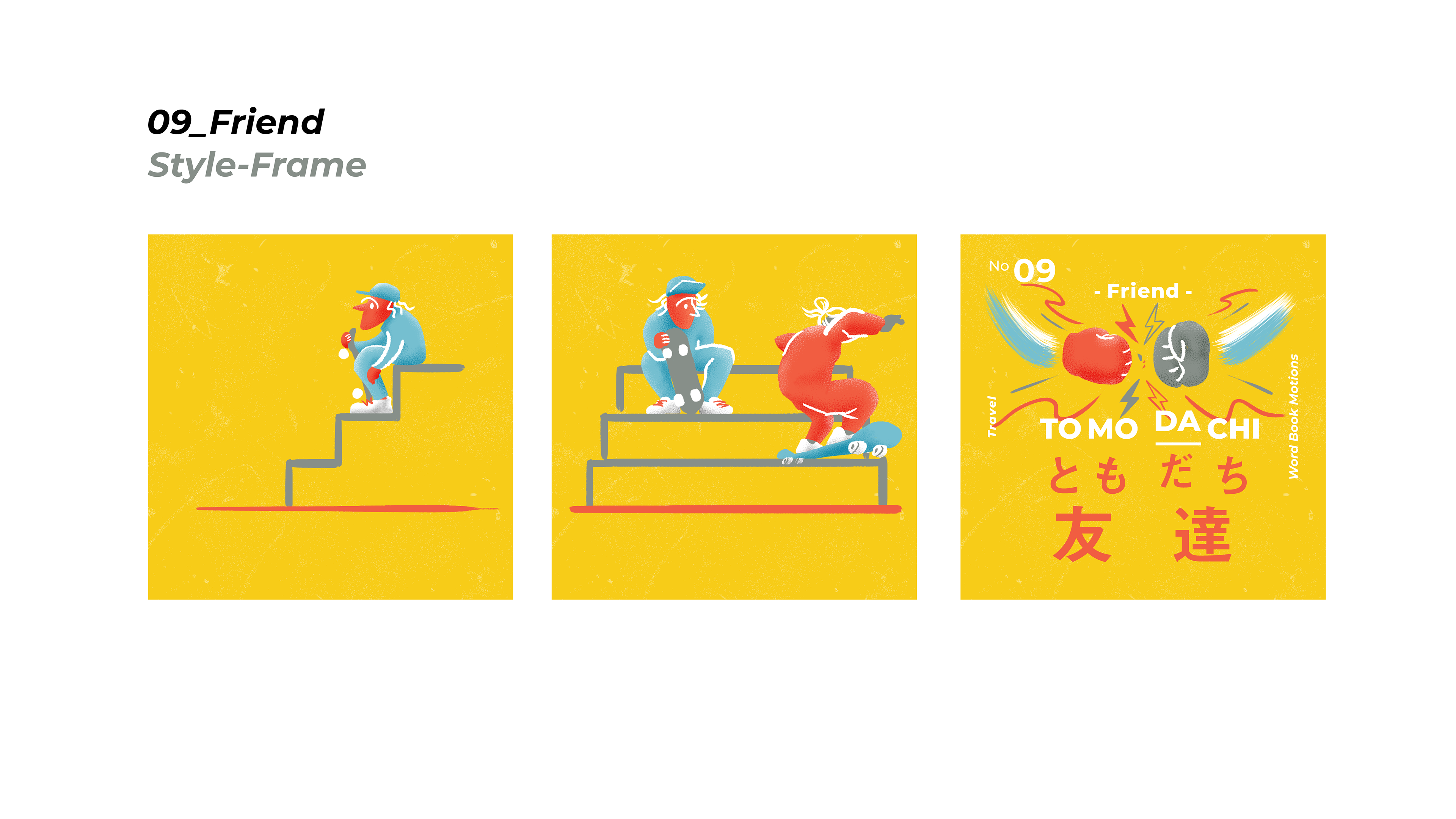 Animating ( Frame-by-Frame ) on Adobe Animate  →  Texturing on Ae